Click on each member to learn more about them.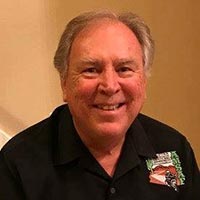 Mick L. Degn
Executive Director / Founding Board Member
Mick Degn was the lobbyist for the Modified Motorcycle Association of Arizona (MMA) as well as benefit chairman for the El Zaribah Shrine, where he helped to raise thousands of dollars to help the Shriners Hospitals for Children. Degn, formerly a senior level general manager, spent 32 years with Cardinal Healthcare as vice president of operations responsible for a 48-distribution center network and over $1 billion in profit and loss responsibility. In addition, he was the owner of Degn Consulting Services, L.L.C. and Skunk Work Motorsports, Inc. He presently holds the position of project leader for the Arizona Strategic Highway Safety Plan (AZSHSP) regarding motorcycles and has held the position of Board Chairman of the Arizona Motorcycle Safety Awareness Council (AMSAC), a position appointed by the Governor of Arizona.
Degn, who has a degree from Capital University, is a motorcycle enthusiast who rides a Harley Davidson Ultra Classic and is a member of the El Zaribah Shriners motorcycle Unit. He also is a member of the Freemasons. Degn works diligently to bring motorcycle safety and awareness to the State of Arizona.
×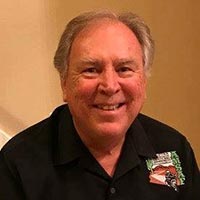 Mick L. DegnExecutive Director / Founding Board Member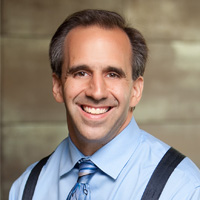 Mark Breyer
Chairman / Executive Board Member
Mark Breyer, along with his wife, Alexis Breyer – known as the husband and wife law team – began their serious injury and wrongful death law practice in 1996. Breyer is a certified specialist in injury and wrongful death by the Arizona State Bar. He has been named one of the top five injury attorneys by North Valley Magazine and was awarded the Client Distinction Award by Martindale-Hubbell for his five-star client reviews. A member of the Million Dollar Advocates Forum, Breyer has been helping injured motorcyclists since he and his spouse opened their office.
Breyer and his wife wrote the Arizona Motorcycle Book, a legal guide offered free to all Arizona motorcyclists. The book details how Arizona laws affect riders; it has been very well received in the riding community. He frequently speaks to clubs and groups about the laws and safety and the proper insurance coverage for motorcyclists. The Husband and Wife Law Team also are active in the community, offering a teacher appreciation program to support education and participation in many local events. A Detroit native, Breyer is an avid Michigan State fan and enjoys sports and spending time with his eight children.
×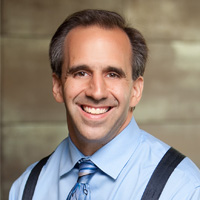 Mark BreyerChairman / Executive Board Member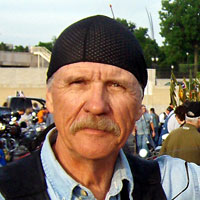 Thomas P. Ritter
Treasurer / Founding Board Member
With 30 years of management experience, Tom Ritter retired from Aerostar Aerospace Inc. as senior manufacturing engineer. He currently is is co-owner and CEO of Accessories by Karen, L.L.C., a wholesale jewelry business. He is the treasurer of Shriners "Night of the Child" and past treasurer of El Zaribah Shrine's motorcycle unit. Ritter also is an avid motorcycle rider with more than 40 years of riding experience and is involved in the Shriners drill team and Run for the Wall.
Ritter holds an Associate in Science degree in computer science/business and a Bachelor of Science Degree in manufacturing engineering from El Camino College and extension courses from University of California at Los Angeles. In addition, he holds a certificate instructors credentials permit from Maricopa County Community College and the State of Arizona along with numerous certificate of achievements.
×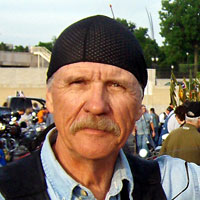 Thomas P. RitterTreasurer / Founding Board Member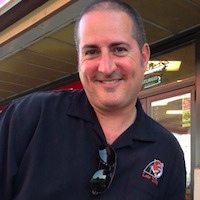 Ari Levenbaum
Vice Chairman / Executive Board Member
Ari Levenbaum is co owner and the Vice President of Marketing and Operations for the American Association of Motorcycle Injury Lawyers, also known as, the Law Tigers.
Law Tigers is a professional association of Motorcycle Injury Lawyers, for which Ari oversees all marketing, branding, and public relations campaigns, and initiatives. Formed in 2001, the American Association of Motorcycle Injury Lawyers, or Law Tigers, provides superior personal injury legal services to the motorcycle riding community.
Ari has cultivated and maintained multi-level partnerships with industry representatives, and their constituents including motorcycle clubs, vendors, manufacturers and dealerships.
He is responsible for developing a highly effective integrated marketing system, with the objective of brand awareness, and trust among a diverse community of motorcycle riders, and industry-related business owners. As a rider, Ari has a unique understanding of the motorcycle riding industry, and community, which proves tremendously beneficial in his role with the Law Tigers.
×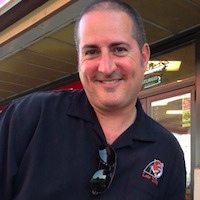 Ari LevenbaumVice Chairman / Executive Board Member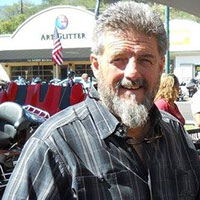 Logan Roberts
Executive Board Member
Logan Roberts is General Manager for Grand Canyon Harley-Davidson, Mayer, Arizona. In addition to being General Manager he is involved in the Community no matter where he lives. Logan is known to the community for all the positive things that he gets involved in to help the Motorcycle Community, Veterans or just the community.
Logan is an experienced rider and helps promote motorcycle safety and awareness in every way he can.
×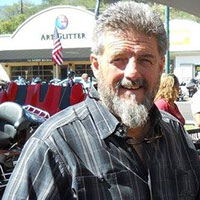 Logan RobertsExecutive Board Member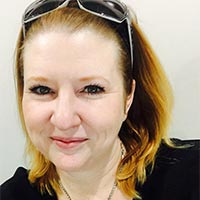 Sherry Flamard
Executive Board Member
Sherry Flamard is also known as That Insurance Chic. She has over 15 years of insurance experience in Life, Health, Property, Auto/Cycle and Business. This gives her a unique prospective regarding how motorcycle safety impacts the insurance industry as well as our community.
She is a native of Arizona. Sherry takes motorcycle safety as a personal mission as she comes from a family of riders and rides herself. As a part of the motorcycle community her entire life, she has seen the opportunity for motorcycle safety to change lives.
×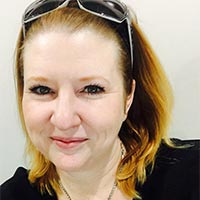 Sherry FlamardExecutive Board Member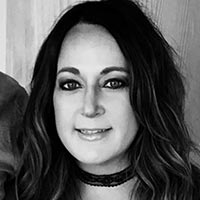 Wendy Otten
Executive Board Member
My collaboration and involvement in AMSAF has truly been one of the most rewarding opportunities of my nursing career. In my role as the Trauma Program Manager at Dignity Health Chandler Regional Medical Center, which is an ACS and State Level I Trauma Center, I sadly encounter far too many preventable motorcycle involved deaths every day. My passion is to take care of others; I wanted to lend my voice to an organization that I truly felt raised awareness about motorcycle safety and distracted driving. AMSAF does this and so much more for the motorcycle community. AMSAF is fully committed to increase the awareness and education of our riders to save lives.
Let me tell you, as a nurse, as a wife, as a mother, as a daughter, as a sister, and as a friend; motorcycle safety affects us all. It just takes one time when you least suspect it and your life will be forever changed. Please don't let yourself or your loved one be another statistic. Please support and be part of our wonderful organization and join in our commitment to save lives.
Wendy Otten, RN, BSN, CEN
Trauma Program Manager
Trauma Services
×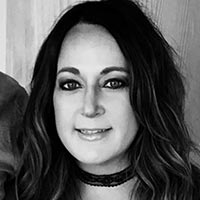 Wendy OttenExecutive Board Member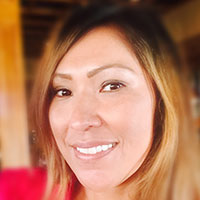 Holly Teasley
Admin Secretary
Holly Teasley is an Arizona born native. She was born in the Navajo Nation and moved to Tempe as a small child.
Holly was in a motorcycle accident while on an across country ride from Arizona to New Jersey in 2012. She suffered a crushed tibia and fibula, she has plates, pins and screws in her leg and was unable to walk unassisted for 7 months. Her third and last surgery was in September 2015. She is healed and has gotten back into riding. It has been a slow process but one she is enjoying and appreciating every moment. She knows firsthand the value of safety and always shares her story with fellow riders and beginning riders to help promote safety awareness at all stages of riding. She has taken the safety rider course as a refresher and can relate to the new riders and it also help rebuild her confidence in herself and her riding.
Holly now makes her home in Ahwatukee, in addition to being a motorcycle rider and enthusiast. Holly enjoys being active outdoors. She runs marathons, mud runs/obstacle courses. She enjoys hiking/backpacking, camping, sand volleyball and does dragon boat rowing/racing. She loves to travel either by motorcycle, Jeep or air. Holly was married in Maui, Hawaii and fell in love with the Aloha way of life and now considers Maui her second home visiting as much as she can and recently toured the Islands by motorcycle. Holly has ridden a KTM 950, Buell and Harley and is now in the process of searching for her new motorcycle and is preparing to complete the across country trip she initially set out to do.
×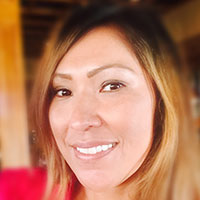 Holly TeasleyAdmin Secretary